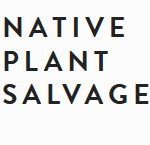 Thurs, April 26
6pm to 7:30pm
McLane Creek [map]
Join the Native Plant Salvage Foundation for monthly native plant walks this spring and summer (April-August) on 4th Thursdays beginning at 6:00 PM at the McLane Creek Nature Trail. Two levels of instruction each walk, Introductory and Exploratory. Suggested donation: $5-20. Discover Pass required.
To learn more, visit https://www.nativeplantsalvage.org/salvages
For more information on any of these events, email us at nativeplantsalvage@gmail.com  or call 360-867-2167.
For a list of additional upcoming events, visit https://www.nativeplantsalvage.org/calendar/