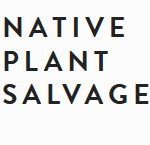 Sun, Jan 27
10-12:30 & 1-3:30
West Olympia
This 2.5- hour field class is offered by The Native Plant Salvage Foundation  every year on the Sunday after their Martin Luther King Jr. Day of Service.
Add a new dimension to your winter outings when you join small groups of learners and knowledgeable instructors to gain the secrets to identifying over 25 local shrubs and trees without their leaves.
These "walking workshops" will take place on a West Olympia-area nature trail.
Recommended for very attentive children and adults as our pace is a botanist crawl and it will be quite chilly!
This is a rain or shine event.
Workshop admission:
$15 per regular workshop admission
$25 per sponsor admission to directly support the environmental education efforts of Native Plant Salvage Foundations
Registration is required. Workshop details and directions will be sent to all participants following registration. For more information or to register visit https://www.nativeplantsalvage.org/winter-twig-id