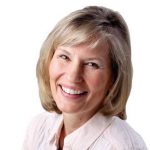 11am at Windmill Gardens
Join Marianne Binetti as she shares tips for easy care landscapes. Planning ahead to enjoy your landscape more and work less with plant placement, plant pairing, and pruning for practical and pretty gardens are the key. Learn tips for lawn care, a shrub border for year long color, and the best perennials for our climate.
Cost: $5, plus tax. Must register and pay in advance.