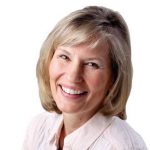 Presented by Marianne Binetti
at Windmill Gardens
Part one: Wed, March 11 – noon
Garden design that is pretty and practical. How to redesign your outdoor space for more convenience considering water, sun and outdoor living. Best plants for entry and side gardens.
Part two: Wed, April 15 – noon
Best bones for NW gardens using evergreens, groundcovers and perennials to create a basic frame for flowers.
Part 3: Wed, May 13 – noon
Pops of Color and Placing Containers: with Field Trip!! to Binetti Garden at the end of class. You must provide your own transportation to Enumclaw but can follow Marianne to her garden after class. The garden tour will highlight the lessons learned at the 3 part class.
Cost: $32.79
Class fee includes all 3 class dates plus Tour.
Must register and pay in advance.