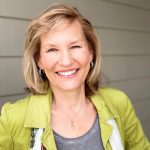 Gardening Trivia with Marianne Binetti
Thurs, Sept. 10 – 6:30pm
Virtual Presentation via Zoom
Please support the Master Gardener Foundation of Thurston County as we host our first virtual fundraiser. Join local gardening expert Marianne Binetti as she entertains and informs us with Gardening Trivia.
More details (including how to register) to come in mid-August.
The event begins at 6:30 p.m. and includes several door prize drawings throughout this video (Zoom) presentation. The final Grand Prize drawing is a future private tour of Marianne Binetti's garden for up to 10 people!