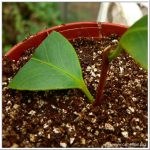 Potluck at 6pm
Speaker at 7pm
Thurston County Public Health Department
Laura Westrup will share what she has picked up through hit-or-miss opportunities regarding planting medium, type of wood needed and when it is best to take the cuttings. This presentation will involve a short PowerPoint presentation and lots of hands on fun with many giveaways for all.
There will also be a potluck at 6pm, prior to the presentation. Please bring a dish to share and your own tableware (utensils/plates/cups).
The public is welcome – no preregistration required. Admission is $5 for non-Foundation members, so feel free to invite your family, friends, and neighbors.